It takes a lot of education to become a counselor. Most of North Dakota's counseling licenses require you to complete a master's degree.
Licensure as an addiction counselor requires only a bachelor's, but you become eligible for independent practice at an earlier stage if you have a graduate degree.
CACREP Accredited Online Master's in Counseling Programs: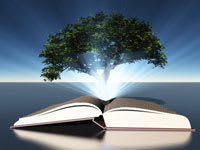 If you are a High School Student or hold a Diploma/GED in ND:
Step 1:
The best way to see where your interests lie is to spend some time in agencies or schools. You can begin as a volunteer.
It's also a good idea to become familiar with licensing boards at an early stage in the process.
Step 2:
Select an undergraduate major and minor. Interested in professional counseling? In most cases, you can select any undergraduate major you like, but you should realize there will be more graduate school applicants than slots. The admission committee will consider various indicators of commitment and success potential. Read more about selecting an undergraduate counseling degree here.
Your undergraduate major is more of a concern if you're going into school counseling. According to the American School Counselor Association, North Dakota expects two years of experience in education or human services (though there are some exemption-granting provisions). You will want to contact North Dakota institutions and see what requirements they have for actually entering a program.
You might also consider a human services major if you are interested in addiction counseling. The North Dakota Board of Addiction Counseling Examiners will accept majors in a variety of fields, though you will need 32 credit hours of coursework related to addictions. Some time after completing educational requirements, you'll take the IC & RC.
A bachelor's degree in Psychology is common preparation for graduate school in the field of counseling.
If you have a Bachelor's Degree:
Step 1:
Enroll in a degree program that will allow you to practice at the level that you wish. The level of license that you have can be important for reimbursement purposes (if you will be providing mental health services). The highest level of practice for professional counselors is Licensed Professional Clinical Counselor. This requires a 60 semester hour course of study. In addition to basic counseling requirements, you'll need courses in psychopathology, clinical counseling, and use of the DSM for evaluation. You must have 800 hours of clinical experience as part of your academic program.
If you are interested in another branch of professional counseling, for example college counseling, your degree program may be as short as 48 semester hours.
If you are interested in school counseling, you'll have a different credentialing agency. You should enroll in a state-approved program with coursework in elementary and secondary counseling.
Read up on selecting a master's in counseling program here.
Step 2:
When you have finished your professional counseling program, you may apply for Licensed Associate Professional Counselor status. This will allow you to provide counseling services under supervision. You will have a criminal background check. You will need three letters of recommendation as well as a supervision plan.
You will also need to pass the National Counselor Examination. You will find paperwork and information on the Board site.
Step 3:
You will be eligible for LPC status after as little as 400 hours of direct client care provided you have also received 100 hours of direct supervision.
Step 4:
If you want the higher LPCC license, you will need a total of 3,000 hours of supervised practice. You will need to submit a videotaped counseling session to the Board. You will also need to pass the National Clinical Mental Health Counseling Examination.
As an addiction counselor in training, you will need at least 1,400 hours of clinical training. You'll put in hours at two or more facilities.
*Find more detailed licensure information for North Dakota here.
Counselor Licensing Agencies/ Regulations in ND:
North Dakota Board of Counselor Examiners
North Dakota School Counselor Credentials
North Dakota Board of Addiction Counseling Examiners
A Sample of Schools Offering Bachelor's and Master's Programs