Mental health counselors help patients to achieve emotional wellness. Counselors often see patients on an ongoing basis as one part of a treatment plan. These professionals work with many diverse patients and may specialize in areas, such as trauma, addiction, or youth services.
A mental health counselor's specialty typically determines their work environment. For example, someone who specializes in helping children may work in a school. However, these professionals often focus on clinical work in private practices, hospitals, rehabilitation centers, and inpatient facilities.
Since one in four Americans struggles with mental health challenges, most individuals enter this interesting, fulfilling profession with a personal story. They may have overcome obstacles, lost loved ones to mental illness, or witnessed the impact on their communities. Mental health professionals work with many different types of clients and get to know the people they treat.
The Bureau of Labor Statistics (BLS) projects a growth rate of about 22% for mental health counselor employment, which is significantly faster than most careers. These professionals earned a median pay of $46,240 in 2019.
Becoming a Mental Health Counselor
Degree Requirements
Mental health counselor education requirements vary by state. While some states allow professionals with a bachelor's degree to work in psychology, clinical mental health counseling typically requires a master's degree. Since clinical professionals work directly with patients to provide a form of healthcare, they need the specialized education of a graduate degree.
When researching degrees, students should look for accredited programs, specifically those accredited by the Council for Accreditation of Counseling and Related Educational Programs (CACREP). Its search function helps students find the right school. Learners can search by institution, location, and accreditation status. Many of the accredited programs also offer online options.
The flexibility helps those with undergraduate degrees to earn a master's degree while gaining work experience. However, most of these programs require in-person internships. Online learners must check with their school to see where they can complete these requirements.
Successful completion of a CACREP-certified graduate program qualifies students to sit for the licensing exam. After passing this exam, graduates can practice as mental health counselors. In some cases, they may pursue doctoral degrees. These terminal degrees are best suited for professionals who want to become health administrators or work in a highly specialized area.
Clinical Experience Requirements
Some graduate programs require internship hours for credit before graduation. During these hours, each student works with patients under the supervision of a licensed counselor. At many institutions, this accounts for one of the last credit hours in a curriculum. Learners put their knowledge to work while applying theories with actual patients.
Online degree candidates who must earn these credits can usually do so locally, even if the school is in another state. Each learner should contact an academic advisor to learn what the school accepts as experience. Then, students can find a clinic or hospital nearby that offers internships and meets the school's requirements.
Every state in the U.S. maintains specific licensing requirements. However, licensure in any area calls for clinical experience. An internship may count toward this requirement, but many states want all the hours to take place in postgraduate work. Generally, each candidate must complete up to 3,000 supervised clinical hours.
These hours must usually include frequent one-on-one patient contact. Other hours may include time leading group counseling, meeting with supervisors and peers, and reviewing notes.
Candidates often complete these hours in two years or less, ideally in the facilities where they plan to practice professionally. Many of these internships offer pay, although unlicensed candidates usually will not earn a full mental health counselor salary.
Licensure and Certification Requirements
To legally practice as a mental health counselor, a professional must first earn a license from the state. Most jurisdictions require an applicant to possess at least a master's degree from a CACREP-accredited program.
The program must cover mental health counseling, not school counseling or counseling education. After graduation, many states require candidates to complete supervised clinical hours. Applicants must also pass one or more exams. The test requirements usually include a passing score on the national clinical mental health counseling examination developed by the National Board of Certified Counselors (NBCC).
Some jurisdictions also require applicants to pass state-specific exams. Candidates should check their state's requirements before applying. In addition to earning a license to practice, some counselors pursue certification. While the law does not usually require these, some employers may only hire applicants with certain certifications. Sometimes, the certifications may occur in general mental health counseling. The NBCC certifies licensed counselors who demonstrate high ethical standards.
Some certifications indicate a professional's specialty. Counselors may specialize in areas, such as community mental health, addiction, suicide, and depression. By pursuing these specialty certifications, mental health counselors learn about treating particular subsets of patients and help differentiate themselves during the job application process.
Master's Degree vs. Doctoral Degree in Mental Health Counseling
In most cases, a mental health counselor needs a master's degree to earn a license and practice. Professionals who choose to earn a doctoral degree can pursue even more roles to increase their earning potential. A master's in counseling offers significantly lower salaries than what someone with a Ph.D. can earn, as shown in the table below.
Average Reported Salary for Counselors by Degree Level
Master's Degree in Mental Health Counseling
Depending on the student's prior education, enrollment status, and chosen program, it can take them up to three years to earn a master's degree in clinical mental health counseling. Most programs include an internship as a vital part of the curriculum, which typically accounts for about 12 credit hours and takes place near the end of the program. A master's program may also require thesis projects.
Some universities allow students to declare specializations, which may include addictions, marriage and family, crisis intervention, and mood disorders. Many institutions do not offer formal concentrations. Instead, learners can choose internships that reflect their interests. Some states allow them to take additional classes after graduation to create specialties.
Earning a degree from an accredited program makes it easier for a mental health counselor to become licensed and hired. Professionals who desire to work in the clinical setting may not need a doctorate. However, those who want to move into the academic or administrative sides of psychology should seek terminal degrees.
Sample Courses
Psychopathology and Diagnosis

In this course, students learn about common psychological disorders, how symptoms present in different patients, and the diagnostic criteria for each illness.

Professional and Ethical Issues

Due to the work's sensitive nature, the counseling profession presents a set of unique moral concerns. Future counselors learn how to navigate difficult situations ethically and professionally.

Psychopharmacology

Although mental health counselors cannot prescribe medication, they must know how psychological drugs can affect their patients.

Trauma Impact and Counseling

People who have experienced trauma may require special interventions. Students learn how to help trauma victims in the immediate aftermath and over the long term.

Research and Statistics

Researchers consistently work to advance counseling. This course helps learners interpret new data and apply findings to their practices throughout their careers.
Doctoral Degree in Mental Health Counseling
With a doctorate, mental health counselors can fulfill roles in clinical management or counseling education. Some universities gear their programs more towards one area than the other, so prospective students should investigate before applying. Most doctoral programs require each applicant to possess a master's degree in a similar field and a graduate GPA of at least 3.0.
Once accepted, it can take two or more years for a student to complete a doctoral program. The total time depends on the required number of hours and enrollment type.
Most doctoral programs require students to complete and defend dissertation projects. Doctoral graduates can also go on to teach the next generation of counselors, supervise other professionals in a clinical setting, or conduct research. Some Ph.D. programs prepare graduates to become counselors in rural settings. As with master's degrees, learners should select accredited programs for doctoral studies.
Sample Courses
Business Issues in Professional Practice

Students who want to open private practices learn how to start and manage their businesses.

Quantitative Research Methods

This class helps students learn how to conduct research and analyze results. Some universities may require several levels of this course.

Residency

Much like a student in a medical doctor program, some counseling Ph.D. enrollees take on residency courses. In this residency, a student may work under supervision.

Sexual Trauma and Domestic Violence

Victims of sexual crimes and domestic violence need specialized care from qualified counselors. Students learn how to best care for these patients.

Teaching in Higher Education

Individuals in counseling education programs take this course to learn best practices for teaching in academia.
Skills Gained in a Mental Health Counseling Program
Mental health counselors must complete a significant amount of education and training to become licensed practitioners. Each step builds essential skills to help them practice effectively, safely, and ethically. Through formal education and practical training, counselors learn interpersonal, communication, listening, research, and critical thinking skills to assist their patients with mental illness and trauma.
Interpersonal Skills
A patient quickly forms their first impression of a counselor. Interpersonal skills involve effective body language, relationship management, collaboration, and professional demeanor. Counselors must demonstrate these abilities to get hired.
Communication Skills
Counseling requires effective communication. Mental health professionals must know how to treat patients and teach clients about their treatment. This dynamic requires exceptional communication, which classes and internships teach.
Listening Skills
Mental health counselors cannot treat patients they do not understand. Counselors start by actively listening to what patients say, along with how they say it. Courses help students learn the signs to watch, while practicums put the theories into practice.
Research Skills
As a scientific field, counseling relies on research. Whether the student advances to academia or pursues clinical practice, a solid foundation of research skills helps build a successful career. Most students hone these abilities in structured courses.
Critical Thinking Skills
Professionals use critical thinking to analyze a patient's situation, make diagnoses, design treatment plans, and navigate ethical quandaries. Counselors may develop this skill from the first courses and throughout their careers.
Employment and Salary Outlook for Mental Health Counselors
Counseling is one of the country's fastest-growing fields, with BLS data indicating a 22% projected growth rate from 2018-28. Employment in school counseling and social work received a projected growth rate of 12% in the same period. The average projected growth rate for all careers reaches just 5%.
While these figures signal positive growth for all mental health counselors, those who specialize in treating patients with substance abuse problems or behavioral disorders may have the most significant opportunities in the coming years.
Rural areas are currently underserved, and applicants willing to move to such communities may find work quickly. Mental health counselors work in many different industries.
Highest Employing Industries for Mental Health Counselors
Mental health counselors often work with specific patient populations, including college students, the elderly, or children. These counselors focus on treating patients with anxiety, depression, stress, and suicidal impulses.
Most mental health counselors work in outpatient mental health and substance abuse centers. Employment levels and concentration of jobs for these counselors can vary depending on the industry. The outpatient care center industry features the highest employment levels for the occupation and the highest concentration of employment. California offers the highest employment level for mental health counselors, while Vermont boasts the highest concentration of professionals in the field.
Top-Paying Industries for Mental Health Counselors
Professionals interested in the mental health counselor occupation can anticipate different salary opportunities depending on their location, educational background, experience level, and industry. The junior college industry offers the highest salary opportunities for mental health counselors.
In the junior college industry, counselors focus on providing services to students with varying disorders, addictions, and behavioral issues. Utah provides the highest salary opportunities for the profession, followed by Alaska, the District of Columbia, Oregon, and New Jersey. Many employers in the field offer higher salaries to mental health counselors with more advanced degrees.
How Much Do Mental Health Counselors Make?
A mental health counselor salary depends largely upon industry and employer. Junior colleges tend to pay about $7,000 more per year than local government agencies. Throughout their career, a licensed mental health counselor can increase earnings by an estimated $4,000 every five years. Entry-level counselors earn about $40,000 per year, while those with at least 20 years of experience make an average of $56,000.
However, many mental health counselors do not stay in a role for 20 years. Instead, many go on to manage clinics, teach others, and conduct research. With a doctorate, these options allow professionals to earn considerably more money. Those who do not wish to earn a doctoral degree can increase their earning potential with certifications. These prove to employers that a counselor is an expert in a given field and exceeds professional standards.
Salaries for Licensed Mental Health Counselors by Experience

| Entry-Level (0-5 years) | Early-Career (1-4 years) | Mid-Career (5-9 years) | Experienced (10-19 years) |
| --- | --- | --- | --- |
| $40,000 | $46,000 | $50,000 | $53,000 |
Source: PayScale
Top-Paying States for Mental Health Counselors
Location significantly affects earning potential. The states that pay the highest wages include Utah, Alaska, Nevada, Oregon, and New Jersey. These states boast average salaries ranging from $60,120-$67,410. It is no coincidence that some of the most rural states pay more for counselors.
Rural areas often struggle to staff mental health clinics. When choosing where to practice, counselors should also consider factors, such as the licensing process and the quality of life they desire. They should also contemplate the types of patients they hope to serve. For example, those who wish to specialize in substance abuse may choose areas profoundly affected by the opioid epidemic.
Related Careers for Mental Health Counselors
Counseling students and practicing professionals gain skills that can transfer to other careers. Graduates may specialize in areas like substance abuse and family therapy, where all the skills from general mental health counseling apply. Counselors may also become social workers.
This field requires many of the same interpersonal and communication skills as counseling. Licensed counselors can share their knowledge by teaching in postsecondary schools. The chart below outlines some of these career options.
These addiction-related specialties see professionals working with a subset of patients that need specialized attention.
Median Salary: $46,240
Degree Level Required: Bachelor's, Master's
These therapists often begin as mental health counselors and then carve out a niche in helping families.
Median Salary: $49,610
Degree Level Required: Master's
These professionals help people with addiction issues as they enter rehab facilities and recover.
Median Salary: $35,950
Degree Level Required: Master's
Social workers and counselors often collaborate to help disadvantaged people navigate complex government systems, ensure children's safety, and perform other social services.
Median Salary: $50,470
Degree Level Required: Master's
These teachers may have experience as mental health counselors and always possess many years of education in the area. They lead classes and conduct research.
Median Salary: $79,540
Degree Level Required: Doctorate
Interview with a Mental Health Counselor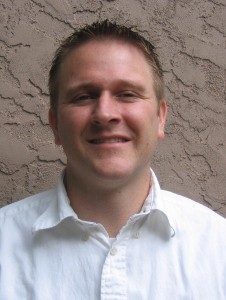 Nathaniel Iver
Dr. Nathaniel Ivers is the department chairman and an associate professor in the Department of Counseling at Wake Forest University. Dr. Ivers is a licensed professional counselor in North Carolina and Texas, a national certified counselor, and a human services - board certified practitioner. Dr. Ivers has provided counseling at non-profit agencies, college counseling centers, hospitals, and in private practice. Dr. Ivers' research interests include multicultural counseling competence, terror management theory, existential theory, bilingualism, counseling with Spanish-speaking immigrants, and wellness. Dr. Ivers has taught a number of classes at the undergraduate, masters, and doctoral levels.
What are some common traits you notice among students who tend to succeed in this type of program and career path?
In my experience, students who tend to succeed in counseling programs and as professional counselors possess the following skills:
They have strong interpersonal skills, which means they communicate clearly and connect well with others. They are particularly gifted at helping people feel heard and understood. They also are good at repairing ruptures, such as misunderstandings or conflicts, in their relationships with others.
They have strong intrapersonal skills, meaning they are very aware of themselves, including but not limited to their values, beliefs, abilities, insecurities, growth edges, challenges, prejudices, and biases. This also includes a willingness of students to engage in self-reflective practice.
They have strong cognitive abilities. In short, this allows individuals to understand people and their situations with breadth and depth, which helps a lot in case conceptualization and treatment-planning.
They have strong empathy skills. This means they are able to understand individuals, not from their own perspective, but from the perspectives of the individuals themselves. The old adage that one should not judge another person until he or she has walked a mile in the person's shoes does not fully apply here. True empathy is not understanding what it would feel like for an individual to walk in another person's shoes. Rather, true empathy occurs when an individual understands what it must feel like for that person to walk a mile in his or her own shoes.
They are genuinely interested in and care for others. Counselors often interact with people when they are at their lowest. It is important that counselors have an authentic interest in and desire to help people, even when people are difficult to help.
They possess cultural humility, meaning they are open to and willing to explore new or divergent values, beliefs, attitudes, and behaviors without judgment.
They are willing to receive and incorporate both positive and critical feedback.
What do you think are some of the most crucial skills and competencies students gain in a counseling master's program?
I believe the most important skills are interpersonal and intrapersonal in nature. Regarding interpersonal skills, counselors learn how to build rapport, express empathy, and gather client information in an effective and efficient manner. Regarding intrapersonal skills, counselors-in-training receive invaluable opportunities to learn about themselves, including their culture. Along with these skills, counselors-in-training learn how to be critical consumers of knowledge, from the counseling theories they learn and the research studies they review, to the cultural and societal messages they receive about who they and others are.
Can students gain these skills in an online program?
Yes, with the advent of technologies, such as meeting platforms and discussion boards, students can develop interpersonal and intrapersonal skills, as well as hone their critical thinking and cultural skills.
You earned an undergraduate degree in psychology. Do you think it's important for counseling graduate students to have this kind of background going into their master's program?
I think it helped in some ways to have a psychology degree because many of the concepts I learned in undergrad were topics I revisited, albeit with more depth, in my master's of counseling program. However, I do not think it is necessary or of utmost importance for counseling graduate students to have a background in psychology. In my master's cohort, one of the most successful students was an English major, and another was a business major.
What advice would you give to master's students considering earning a doctoral degree in counseling or mental health counseling?
I would first want to know the career goals of the master's student considering earning a doctoral degree in counseling. Doctoral programs are very difficult, and they become more difficult if one does not know the end-goal that he or she is working towards. Those goals are the light at the end of the tunnel, the fuel that keeps one going on those long, lonely nights of reading, studying, and writing papers.
If a student is unsure about his or her career goals and how a doctoral degree would fit into them, I would recommend that the student practice counseling for a time to understand more clearly what they want to do before pursuing doctoral studies.
What advice would you give to students seeking a career in counseling or mental health counseling specifically?
Similar to my previous response, I would first ask the student to reflect upon his or her reasons for wanting to pursue a degree in counseling. At times, people pursue degrees in counseling to better understand themselves, or to work through their own psychological pain or challenges. Those are not great reasons to pursue a career in counseling. Counselors, of course, do not need to be perfect, but they do need to be sufficiently well that they can be completely present with their clients.
I would suggest that students seek out their own counseling if they have not yet done so. I also would recommend that they shadow a counselor as well as other helping professionals to gain a better understanding of the similarities and differences among these professions and the typical roles and responsibilities that these professionals engage in on a daily basis.
Lastly, I would recommend that students pursuing a counseling career prepare themselves for feedback. The most successful counselors are those who are open to feedback from lots of different places, the most important and impactful of which will come from clients.
How to Find a Mental Health Counseling Job
Candidates should bolster their resume by adding any relevant certifications or specializations. However, the certification or specialization must match the job. For example, it is not helpful to include a substance abuse certificate when applying for a pediatric counseling position.
Students can also seek references from internship supervisors and professors. Learners or recent graduates who need more assistance may find help through their school career centers. These centers often host resume workshops with experts.
In addition to reaching out to professionals they know personally, graduates can attend job fairs to begin networking. Campuses, hospitals, inpatient facilities, and government offices host job fairs that can help counselors make connections. Candidates in rural areas may use LinkedIn and Facebook to connect with fellow mental health professionals. Online job boards, such as iHireMentalHealth, offer current job postings from around the country.
Professional Organizations for Mental Health Counselors