By Rick Docksai
Every working adult feels stress, boredom, or mental fatigue from time to time. But sometimes, for one reason or another, these feelings become too much for him or her to manage alone. Then the person might seek out the service of a psychotherapist like Aaron Dutil.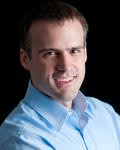 Aaron Dutil, LPC
Dutil, a licensed professional counselor (LPC), runs a private practice in the Washington, DC, suburb Fairfax, Virginia. He sees adults of all ages and for all types of problems, but he estimates that about 60%-70% of them come to him through Employee Assistance Programs (EAPs), which refer patients who need help with work-related issues.
The individuals themselves may call an EAP on their own, though oftentimes it's the boss who makes the phone call. He or she notices that an employee with a solid track record work-wise has been a little erratic lately or has been exhibiting some unusual behavior. That boss attempts to solve the problem by directing him or her to get some professional help.
"They're mostly struggling with stress management, or they're having a hard time juggling family relationships and work. I see a lot of people with these kinds of issues," he says.
Many suffer from attention-deficit/attention-deficit-hyperactivity disorder (ADD/ADHD). The condition and its symptoms—including impulsivity, restlessness, distractibility, poor organizational skills, and constant need for novelty—can make the daily routines of office life in any of Washington's federal agencies, contractor firms, nonprofits, and law firms a fearsome challenge.
"Any type of job where you are doing a lot of highly organized, detailed work; anyone with ADHD is going to struggle with that," he says. "I see a lot of adult professionals working for the federal government or contracting agencies who are struggling with getting their work done on time, or having a hard time with executive functioning issues."
Dutil has specialized training on coaching ADD/ADHD patients, and he uses it to help them with such challenges as coping with stress, managing time, and organizing all their day-to-day routines and activities. It's a lot of "hands-on coaching," as he puts it, behavioral work that teaches the patient new skills for the day-to-day.
Targeted Solutions
Psychotherapy is changing, thanks to the Internet. As Dutil explains, adults experiencing emotional problems 15 or 20 years ago might have known they were suffering but not what they were suffering from, so they would consult with a general psychologist who could diagnose it for them. Nowadays, however, patients do a lot of the diagnosing themselves, just by scrolling through Web pages and online forums.
With enough reading and researching, they can figure out more or less precisely what's ailing them. Then they'll use Web directories to locate a psychologist who has the specialized knowledge of that condition to give them targeted help.
"They're becoming more knowledgeable in terms of what they are struggling with. They already know what they're looking for," he says. "There are a lot of tools nowadays that people have access to, and there's a lot more knowledge so people can be a lot more precise about what they need in terms of services."
Dutil consequently doesn't see much of a future ahead for the general practitioners. Counselors who have a broad knowledge about the full range of mental and emotional conditions will be less and less in demand. People will instead seek out those with expertise in the particular conditions that those patients know themselves to have.
"I think where the field will go is it will continue to specialize. If you are involved in private practice you'll be involved in working in specific issues, like ADHD," he says.
Finding a Niche
Within the field of psychotherapy, there are a multitude of "models," or methods of counseling. When Dutil was completing his schooling, he chose to complete a four-month online certification program, courtesy of the University of Wisconsin, in the "solution-focused brief" model, a therapy that aims to diagnose a patient's specific issue and resolve it within six months or less. It contrasts with other models that have a psychotherapist spend as much as a year or more walking a patient through his or her personal issues.
This background made Dutil very appealing to the EAPs—their clients are employers who send them their employees, and they want those employees to work out their problems soon so that they can get back to work. For better or worse, lengthy therapy regimens simply don't fit a busy workplace's time frame.
"In terms of a marketing niche, this was a great referral base that I kind of stumbled upon," Dutil says of the EAPs. "I first opened my private practice and started working with a few EAPs. Unlike the insurance companies, they were relatively easy to work with."
Keep on Learning
Dutil's solution-based brief model training course was clearly four months well-spent. And universities offer thousands of such certification courses for students, recent graduates, and counselors who are already well along in their respective fields of practice. Dutil's advice to any aspiring counselor: Take advantage of them.
"It's a matter of looking online and finding the program that you think gels with your personality," he says.
The solution-focused brief practice, he says, tends to be an ideal one for counselors who like coming up with concrete solutions to issues. On the other hand, some counselors may find that the longer-term types of counseling suit them better.
"The best way is for a student to try different types of models and see what fits them. It's not uncommon for students to try two or three different models before they find one that works for them, one that they are comfortable working with," he says.
And the coursework doesn't stop once a student gets his or her degree. New graduates should keep expanding their knowledge by continuing to look for courses to complete when they aren't working. It can only help to learn more.
"I would say look into it, once you graduate, as a way to continue your training," he says.